Today the sun was out. Now, understand that I am
not
getting overly excited because I've been let down before. (Yes, I have emotional issues with the weather...!) But If you're feeling the way I am (and if you're
not
in Hawaii, you probably are) - I want it to
stay! I want it to look and feel like SPRING!!!
So I made these cute little buttons just for kicks. If you like 'em, you may use them! I'm going to create some other fun buttons to decal your blog... any requests? I'm going to have fun with this!!!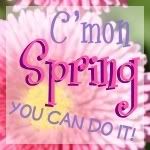 And this one...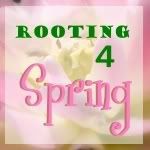 And a religious, Easter button (Just for the record, I did take all the background pictures of these buttons - word!)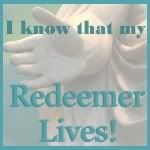 Have a great week!